How Much Does SEO Cost? That is typically the first question that business owners ask us. Well to answer that question, we must actually answer it with a question of our own. What are the goals of the business with SEO?
If the goal is to increase rankings to sell a product or service, that has Content Marketing and Organic SEO written all over it. If the goal is brand and reputation management to "push down" bad mentions of your brand or person on the web, that is more reputation management. If the goal is to "get on facebook" and advertise there, thats SMM (social media marketing). Get some financial help even with bad credit to take your business off the ground.
SEO as a term has so many associations, some people think Facebook ads are SEO, and Instagram etc. Those are Paid Social Media Marketing strategies, and are part of an overall branding and digital marketing strategy.
So before determining what the cost is for "SEO" we have to define the goal and actual need of the business/owner or decision maker. After that has been decided you should look at the competition. If the competition is Super Hard, we use Ahref's Site Explorer to determine how "strong" the profile of the competition is. If the backlink profile of the competition is on the "lower side" then we price accordingly, if it is "higher" typically higher usually means 60 or higher. Medium is 40-59 and lower competition is the remainder. This is not a hard and fast rule however and pure metrics alone don't tell the whole story.
The topical relevance of a website, which is really how niche specific are the referring websites linking to the researched domain, plays a part in the analysis. For example, Amazon. So Amazon is the 800 pound guerilla in the e-commerce world. Not only is Amazon it's own Search Engine, as in people go right to Amazon and search and buy from within that ecosystem, Amazon products typically rank on the first page of Google for just about everything that you can buy online. That being said, just because Amazon is a "beast", doesn't mean you can't slay the beast.
How? Topical relevance. That one page product listing is "themed" for that particular product offering. Meaning it's dedicated to, oh let's say, "lip ointment". Well, if you have a website that is dedicated to lip ointment (think chapstick), and you build alot of really good content that is backed by research with great images etc, you can eventually compete with and beat the Amazon listing. Why? Because YOUR WHOLE SITE is topically relevant to a particular search.
So when we figure out pricing on a potential new client, we also have to take into consideration, who is producing the content? If you have your own writing staff and outreach for white hat link building, then you may only need Consulting. However most businesses, unless they are well established and have a dedicated marketing team are not equipped to Add MORE WORK to their already loaded plates. So, figuring out what level of frequency we need to publish on your website, and the amount of work for our outreach staff (they contact other website owners that are related to your niche about guest posting on their site so that you can earn a legit back link and get access to their audience), all come into play.
On Page SEO
You have probably heard it before, "It all starts with On Page SEO". Well in a sense that is true. On page SEO is no longer about including the exact match Keyphrases a certain amount of times in your sales page or supporting content. Google can understand semantics. Meaning that it can pick up on themes and topics of what a site and page or post are about. Yes, it is important and we still recommend including properly itemized Title Tags, H1s and using JSON LD.
Some experts are stating that you don't have to include a keyphrase in your Title Tags, or Meta, just focus on conversions. Well, the meta part I agree with for the most part, but the Title Tags behind urls, is the second most important factor in on page seo for rankings. Having your Keyword or at least an LSI of your keyword will boost up your rankings from simply having your title tag of your home page be "Brand Name". That does not tell Google Bot what your site is about right off the bat- nor does it tell the user.
So we start with a technical crawl and decide how many 404 errors need fixing, what the inner linking of the site looks like currently as well as making changes to optimize the pages and post as they are.
Have You Done SEO Before?
That is one of the first questions we will ask you. If you have done it in the past, then if the Agency you hired did their job, you should have gained at least a handful of good press links or guest post links. You can build off that solid platform. If you had hired an agency that "Spammed" your website and your backlink history looks "Dodgy" or very unnatural, then, repairing the backlink history might need to be done by Disavowing the toxic links, or at least at a minimum, need to build up a strong enough backlink profile so that you can at least overcome those "bad neighborhood" links and get back into Google's good graces as a trusted site.
Do We Have To Keep Paying For SEO And Content Marketing After We Hit #1?
Have you ever played "King Of The Hill"? It was that crazy game we used to play on tops of dirt piles or snow hills as children. Everyone wanted to get to the top, and whoever was at the top was trying desperately not to get knocked off. So you had typically dozens of kids (yes I played it during school) trying to get to ONE spot.
The Internet, and specifically top Google rankings are that ONE spot. Everyone wants to be king of the hill, and they are constantly trying to knock you off once you get there. Maintaining a strong strategy and executing on it, will help you stay there. "To be the champ, you have to BEAT the champ". So everyone is always going to be coming for you.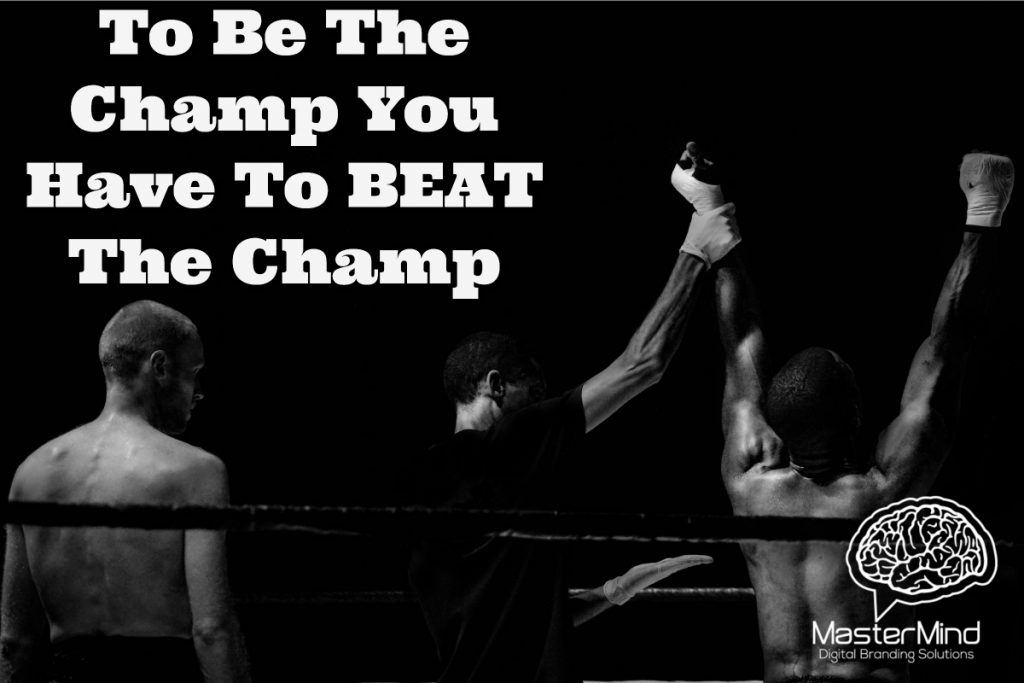 Whether you do SEO in house with your marketing team, or you choose to outsource it. Make sure you choose an SEO Agency that has clear reporting. Pricing can vary based on different agencies. Remember you get what you pay for. Be sure to look at their Google Reviews to see if they are actually working with real business owners.
Best of luck!