PPC (pay per click)- Adwords is a widely used way for businesses to drive in leads, and sales into their business.  So what is it exactly?  Shown In The Red Arrows Below Are The Ads. Google features these because, they get paid when a user clicks on the ad.  A business bids on the adspace and gets charged every time someone clicks on it, whether they buy or not.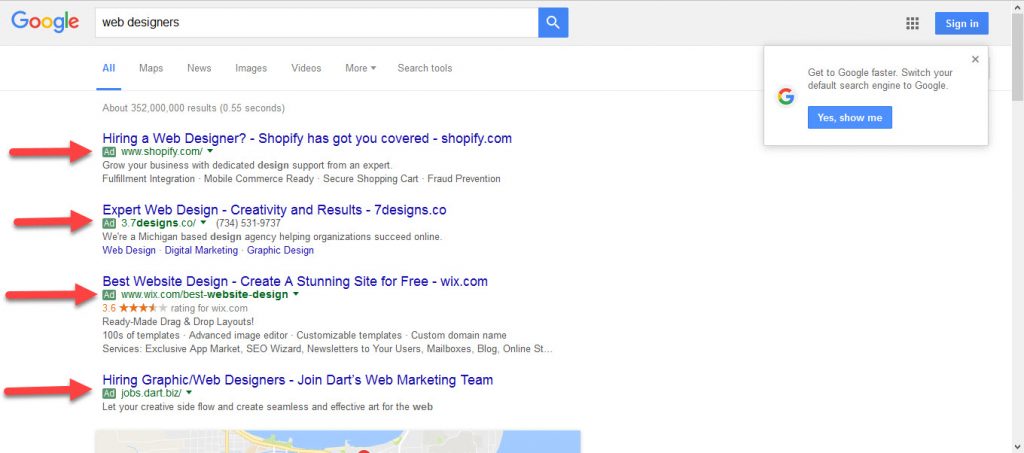 In the next photo we see the green arrows show the "Local Map Pack Rankings" and in the Purple arrows we see organic listings.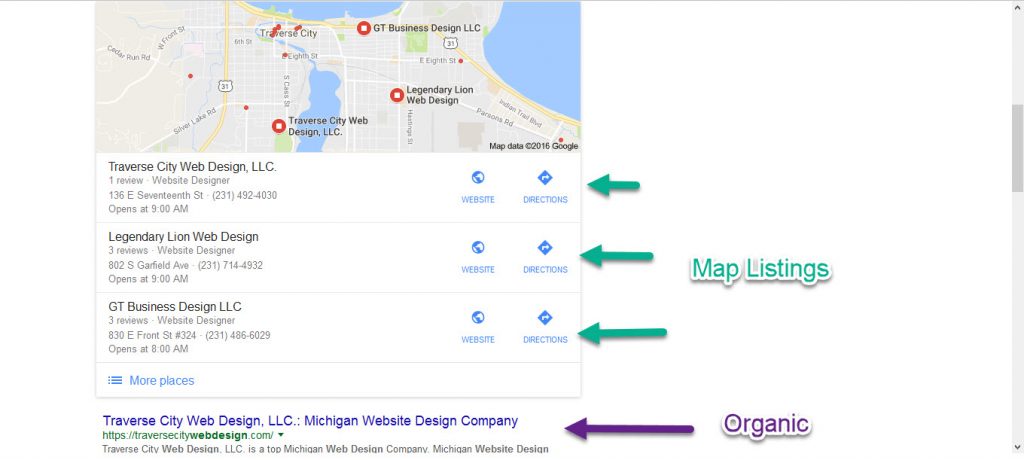 So PPC is simply a bidding process. You tell Google how much you are willing to pay to get a visitor to take an action (click the ad button), and you get charged each time they take an action. This is how Google makes it's money. They do not make money off of the Organic results which is what most people view and trust, more than paid ads.
Why Should A Business Use PPC
It's fast. You can bid and be up on the first page of Google almost immediately.
When starting out it's a fast way to get in front of people without investing in solid long term strategies like social media, content marketing, SEO and email marketing.
Should you invest in PPC?
It depends on the bid spend and your niche. Most companies we work with do some form of PPC, Organic SEO, and paid social (typically Facebook ads).  Partnered with a solid content marketing strategy, putting all these things together should and will long term yield you a very profitable business.
Interested in having us run your PPC Campaigns?
Button Text