Have you ever abandoned your checkout? You are ready to buy the items are in the checkout cart and all of the sudden, all these little things creep into your mind: Do I really need this (these) items? What causes this sudden panic and pre-purchase buyers remorse?
Well TRUST does. Or rather lack of trust causes little red flags through the shopping (potential purchase) session. What causes these little trust flags to go off in our brains? Well most of it is subliminal. Use of colors, brands that use colors for best conversion optimization know that there are certain colors like "PayPal Blue" that simply echo massive trust as we are used to seeing deep dark blues in banks and lending institutions, so whether we realize it or not, when we see a deep hue of blue like Chase Bank uses for their call to action buttons, we are being set up to trust the company.
Be Easy To Do Business With
Ok so we have a small grasp now of how color and its use of color plays into the conversion process. Now let's talk about how to keep the user interested and stress free. Have you ever been to a website where you have to click roughly 47 different buttons to be able to checkout? Well I have. And guess what? I don't go one click over 47 clicks, that's my threshold, 48 and I'm out of there. Ok, no one would ever go that far, but in all honesty companies need to make it easy for their customers to do business with them.
When you have to set up a profile account with that company just for the privilege to give them your money, companies typically lose me. If you don't have a Visa Checkout, Google Checkout, or Pay With PayPal, and require me to set up an account, first…. I typically bounce real fast. I hate setting up accounts, especially when I am relatively sure I can BUY THIS ITEM ON AMAZON and click "buy now with 1 click" and boom I'm done. Thanks Amazon Prime!
Ok, so let's sum up where we are at so far. We understand that we need a good solid use of color in our website, we want it all to feel put together ON PURPOSE. Yes, good web- UX design is essential to a successful website. Have a short checkout system or leverage other third party checkout platforms. So, what if you have a website and the point is to really drive people into your store??? Ok well now let's talk local conversion. If you are on vacation and are looking for the "best ice cream shop" near you, then you will typically look on Yelp or Google or Foursquare to help find legit reviews. Once you find one you like, you will often Google their brand name. If they do not have a verified Google My Business Listing, (click here to learn about Google My Business), then they will often not have the listing that pops up within the Google app, that shows, "Call, Directions, Website".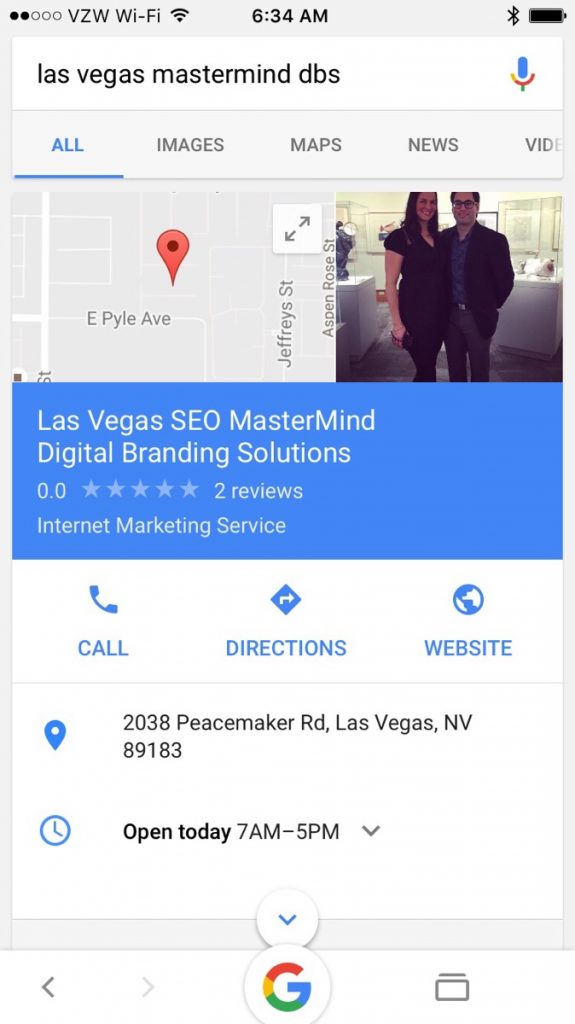 So as a business owner, please do yourself a favor and your new customers, claim your Google My Business listing. Also, for website owners, please include a Google Map Embed of your business location. This has lots of SEO value which can help you rank better for specific keywords that will make you money, but also helps the customer find your business by getting directions from Google. Click here to learn how to embed a Google Map on your website.
There are so many more things that limit your success with conversion, but if you start with these steps you will be off to a great start. Now let's recap. Use your colors throughout the website. Start with colors that reflect your brand. A well put together site looks like it was done on purpose, which it should be mattressmakers.com. Don't make it hard for people to give you their money. Be easy to find on the web and in real life.
Thanks for checking in on this latest post. If you have any questions please feel free to get a hold of us at MasterMind.