Increase Your Revenue From Instagram With Professional Growth Strategies
You know all the stats on Instagram. It's the hot spot to be right now for many brands. Snazzy pictures and huge engagement all make IG the go-to Social Media for growing and engaging with an audience. There are a few ways to do Instagram.
Do it in house. If you have a team or can do it yourself then by all means run your own campaigns both organic and paid.
Outsource it. Either have an Instagram Agency help you craft and execute your daily posts and paid ads on IG, or have them consult with you to painterly create and craft a story board that will connect and engage with your target audiences.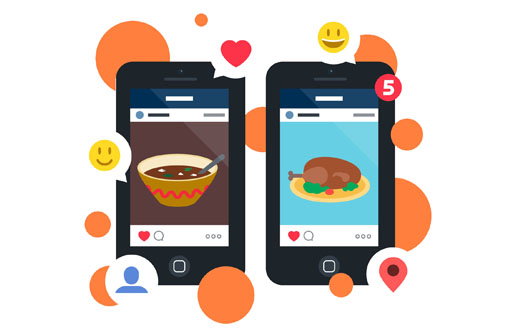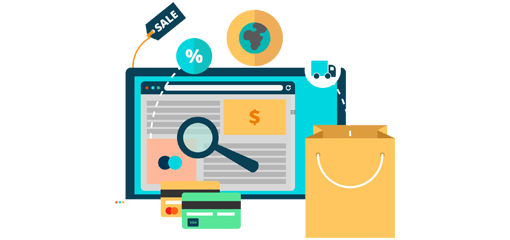 Paid Ads vs Organic
Paid is still relatively new for Instagram. You run a campaign off of the Facebook Ad manager like you would a Facebook Ad campaign. Crafting an ad that matches your brand's "mark" along with your color scheme and feel all make up what it takes to run successful ads on IG.
Organic is done a few ways. You can keep posting and engaging with other fans and others in your space. Or you can break out.
Out Reach For Instagram Users
If you are looking to catapult your followers and engagement then teaming up with influencers in niches that are related and relevant to you is essential. We reach out to key thought leaders and influencers on Instagram. We run campaigns through their platform to reach their audience. From give aways and competitions to "promoted posts" we help build an engaging story that fits their audience and will allow their audience to interact with your brand.
History & Growth
"Instagram Advertising Agencies: How Influencers Drive Engagement"
At this point in time, everyone's heard of Instagram. We all know what it is. It's the popular photo sharing application that lets us share stories and add cool filters to our pictures. But these days, Instagram is being used for an entirely new purpose. Businesses are now using Instagram for marketing. By doing so, they are expanding the app's usefulness and taking advantage of its reach. Think of it like commercials in between TV shows, except you have more control over your content, and you can appear to your target audience more frequently. Instagram has come a long way since its early days. And on this article, we will be talking about the various benefits of marketing your brand through this platform. But before we dive right in, let's have a quick overview of the app's history. Learning about how it all began can help us understand its success, and appreciate its role in helping other businesses expand.
The History of Instagram
Created by Kevin Systrom and Mike Krieger, Instagram was first launched as a free mobile app in October 2010. Initially, it was only available for the iOS operating system. Nearly two years later, in April 2012, they released an Android version. It wasn't until November 2012 that a website interface was also introduced to the public, but back then there were limited features included in that version. Instagram quickly amassed millions of users. A few years later, Instagram struck a deal with Facebook, and that is why the massively popular social networking site now owns the photo sharing app. In fact, Instagram was already widely known before this deal even took place.
Burbn- Not "The Gram"?
Did you know that Instagram was initially developed as a mobile photography app called Burbn? After introducing Burbn, the creators realized that their project had become too similar to Foursquare. This is the reason they decided to focus on photo sharing instead. And we can argue that this was their best decision by far, as it was the catalyst for their success. Just try to imagine Instagram without the photo sharing. Let's face it: Instagram's identity and function is photo sharing. The name Instagram is a combination of "instant camera" and "telegram"—its two key elements. The first Instagram photo was posted on July 2010 by Kevin Systrom himself. It was a photo of a dog, enhanced using the X-PRO2 filter. And the rest, as they say, is history.
Important Statistics
Instagram is an undeniable success story. But if you're still somehow unconvinced, here are a few numbers you need to consider. For starters, there are more than 700 million people actively using Instagram—and that number is still growing. This community may not be nearly as large as Facebook's, but the numbers are still increasing. Instagram is getting more and more popular. This is a market that your business can benefit from—if you know how to use it correctly. Instagram's influence is what makes it a useful marketing tool.
Demographics
A large number of Instagram users are between 25 to 34 years old. If you have a product that appeals to people in this age group, then you're in luck. But Instagram mainly caters to internet users who are 18 to 24 years old. If your products and services are aimed at this particular demographic, then you're even luckier. Instagram posts are effective because of their high engagement rates. It's important for people to see what you post. But on Instagram, your audience doesn't just see it, they will leave comments on it and share their thoughts on your content. Over 40 billion photos are being shared on Instagram every day. There are also over 3.5 billion likes on any given day. Engagement rates are incredibly high on this platform. A successful Instagram post will easily get more likes and comments compared to ads on other marketing platforms. The reason for this high engagement is that Instagram is highly visual and easy to use. Users can quickly absorb information and interact with multiple people. Almost 76 percent of Instagram users live outside the United States—so this is yet another untapped market for your business to reach out to. And since Instagram ads are non-intrusive, your target audience is less likely to get annoyed. Instagram is easy to access, as long as you have it on your mobile phone. Imagine how effective it will be when it comes to driving sales for businesses, especially when you have engaging content. Make use of intelligent marketing strategies, and your business will definitely grow.
Instagram Advertising Agencies
More and more businesses are increasing their budget for digital advertising every year. It's no surprise, considering how large the Instagram community is, and how active they are online. Any business owner will recognize the importance of these engagements, and how it can impact their sales. In fact, total online spending is expected to increase to $204 billion this year. Compare that to 2015's $151 billion. Digital advertising is growing because consumers are spending more time online. People are practically glued to their computers and mobile devices. Digital advertising is also more convenient compared to traditional media in terms of targeting mechanisms and data tracking. It's not practical for businesses to ignore the popularity of Instagram. It's no longer just a photo sharing app these days. It's a powerful tool that you can wield in order to expand your business. Entrepreneurs and social media influencers alike are making the most out of its potential. You have to appreciate Instagram as more than just a niche social media platform. Instagram isn't just accessible, it's also a free form of promotion because it's visual by nature. If you can get creative with your digital marketing, you are bound to attract some attention. You can do this by yourself, but you can also seek the help of Instagram Advertising Agencies. These Instagram advertisers can help you make content that's consistent with your brand and tone, while getting the engagements you need. Instagram Advertising Agencies typically work with "influencers"—Instagram users with a significant following who can help convince users to pay attention to your product. It can help translate to sales, or at least give you better engagements, because you're working with people who already have a good relationship with the audience. Instagram advertising doesn't have to be complicated—and you certainly don't have to do it on your own. With the help of influencers and marketing companies, you can make the most out of Instagram's popularity. They already have the resources—now it's your turn to show them what your company brings to the table.
How to Run Instagram Paid Ads
The first step in creating an Instagram ad is creating an Instagram account. Go to Facebook Ads Manager and add your Instagram account to your Business Manager or through your Page's settings. Creating Instagram ads is similar to creating Facebook ads. It is done through the ad creation section of Ads Manager. Go to ads creation, choose an objective for your ad that supports Instagram, and then click Continue. The next thing you need to do is fill in the details needed: you'll have to include ad targeting, budget, schedule, and creative details. Before placing your order, make sure that there's a check next to Instagram in the Ad Preview section. This will ensure that your ad reaches Instagram.
How Do I Promote My Business On The GRAM?
Promoting your business is all about working with influencers and building your own following. Either way, you'll need to find a way to make sure your ads reach people who care about your content. You have to find a way to make them care. In order to promote your business, you'll have to go back to one of the basics of marketing: creating a solid brand. This is something people can easily associate with you. Branding isn't just about using the same color pallet and fonts. It's not just about having a logo. Those things are important elements in branding—but it's mainly all about consistency. You need to have your own voice. You need to create a tone that resonates with your audience. The tone of your business can be formal, informative, funny, or even sarcastic. But it will only work if the tone you choose is something that feels natural to you and to the brand. If you're not comfortable with your own tone, then you will find it hard to be consistent. Your audience will struggle to connect with your brand, and they will be less likely to pay attention to your products and services. As an entrepreneur, you need to create this voice that fits your brand. Use it in all of your posts across all social media platforms. This will help people remember your business more easily. There's a proper voice for each market, and only you will be able to tell which voice fits your brand. If you are struggling with this part of branding, you need to find out what the audience likes and give it to them. Get comfortable with your own brand's identity. What value can you provide? People who like your stuff will naturally gravitate towards your brand. Find that voice and learn to use it. Instagram is a social networking site. You'll find that commenting on other people's posts and playing an active role in the online community can go a long way in building a network. This can work wonders for your business. This way, you'll get to learn more about your loyal followers, and you can even see what the competition is like. Strengthen your connections and build your own Instagram community—the effort will pay off in spades. Working with Instagram Influencers Let's face it: people simply don't like advertisements. At least, that's the general attitude towards it. People scramble to press the Skip Ad button whenever they see a digital ad. If they don't press it right away, it's likely because they are waiting for the Skip Ad button to pop up. Of course, there are many ways to catch their attention. For starters, a person who's interested in the product will not skip the ad in the first place. For those who need to be converted or convinced, however, it can be a bit trickier. For these people, you'll need a certain degree of…influence. We've mentioned it earlier, and we'll emphasize their importance now: social media influencers already have the audience's attention. They already provide the content that these people love. They are already getting their engagements through Instagram. Whatever they post, they'll get tons of likes. If you want to make the most out of Instagram, you'll need three things: a product or service that's truly great and worth advertising; an interesting advertisement to highlight your product's greatness; and an influencer who can bring people to your ad, product, or brand. All they need to do is introduce you to their followers—but as an entrepreneur, you'll want to be introduced to the right people (translation: your target audience).
Influencers
This means you'll have to work with the right influencers. You'll have to know what to look for when searching for an influencer to work with. First of all, you have to look at a prospective influencer's Instagram feed and find out how often they post. Do they have a certain schedule? Do they post every day? If their last post is about a month ago, then that means they are not actively engaging with their audience, and their relationship might not be as strong. For Instagram, one post per day or more is recommended. Of course, you might not have enough time to do that by yourself. But at least your influencer should have that kind of online presence. Look for a popular Instagrammer who focuses on the same kind of content as you. An easy example would be finding someone with a beauty-oriented Instagram feed if you are selling cosmetics. Find out how frequently they post and see if they are active enough to keep their audience interested. This means that even if they are very popular and have a million followers, if they are not regularly posting, then they may not have a very high influence. Also try to analyze their engagement rates. It doesn't matter if they have a lot of followers if no one is really liking or commenting on their posts. It is a misconception that the more followers you have, the more influential you are. It's all about the engagements. Lastly, see if there is an over-abundance of sponsored posts. You'll want to avoid an influencer with a lot of sponsored posts on their feed. Multiple ads and sponsored posts damage a person's credibility. It makes people think that they are only promoting the product for the money. Contrast this with someone who only promotes a product that they actually use and recommend. This will build up a good reputation for them, and it will make it more likely for their audience to try the products they are endorsing. People are interested in influencers because they trust that person's opinions. And so it is essential for influencers to keep it real and honest. Find an influencer and convince them that your products and services are worth endorsing. Any influence worth their salt will be very picky when it comes to the products they endorse because they risk damaging their credibility. Find a credible influencer on Instagram and work with them—create an open and honest relationship, just like you would with your target audience. These influencers are part of your target audience after all. Just think of them as someone with a megaphone and a crowd of people willing to listen. Understand this concept, and you'll master Instagram Advertising in no time. With these techniques, you'll learn to build up your own audience and community—your brand will be its own influencer.