New Web Site Design
---
MasterMindSEO is a full service internet marketing company.  We know that your website is your framework from which all things flow.
Your Website needs to attract new clients. It needs to be able to draw someone or a company into your sales funnel to help them become a shopper to a paying client.
From branding strategies to product launches our team of marketing experts can help you relaunch your existing website or help your start up get off on the right foot.
Our strategies for Marketing go beyond simply helping you get higher rankings on Google, it is about conversion and helping build a loyal audience and following.

Redesign Existing  Sites
---
For whatever reason, you are looking at a web site redesign. We get it, you want a website that is not only SEO Friendly but is designed to Convert visitors into paying customers.
Whether you are looking for Custom Websites built with your own frame work (CMS), WordPress, Magento, Ruby On Rails or HTML websites- our team of designers and developers can help breathe new life into your existing site.

Conversion Designed Sites
---
Web Development, Design and Implementation is Essential to your success online.  Whether you are an E-Commerce Business or own a local brick and mortar business, being able to have a website that attracts, keeps and converts visitors on your page is vital to your longevity.
When we design, develop and execute a new website redesign or launch we start with Conversion and Traffic in mind. It serves you the business owner no purpose if you have a great converting site but with no ability to be found on Google, Bing or Yahoo if the SEO Architecture is lacking. Our team of developers know how to develop and design with your business goals in mind.
We Design And Develop Websites In House
MasterMindSEO does  ALL of our SEO IN HOUSE. We DO NOT OUTSOURCE. As a leader in the SEO consulting markets, we see all too often that companies, even large experienced ones will hire an agency or consultant to do the Internet Marketing Campaigns for them, only to have that consultant farm it out to one person here, another person there.  There is no continuity. That is why we keep control of our projects and who is working on them.
As a top Web Development, we get contacted often to work on other SEO Company's Clients. Not the case here.  Your work is done by our team of experienced Search Engine Optimization Experts. We do not try to cut costs by outsourcing to another foreign land. By spending your marketing dollars with us, you stimulate jobs here in the United States.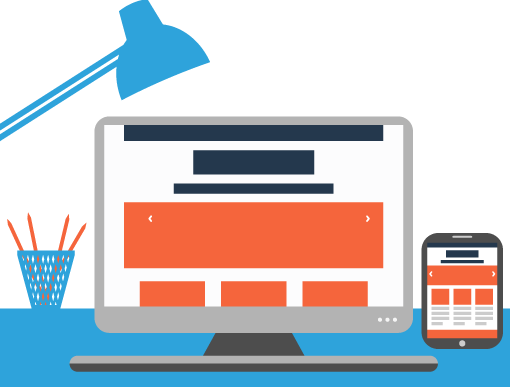 Web Site Developers With SEO In Mind

Having a proper plan and site architecture is essential.
We operate from the "Win Before You Begin" Paradign.
We can build out localized types of websites for small business.
E-Commerce Websites, Multi Location Businesses, National Brands.
We Design And Develop The Sites In House.

We plan and execute off of the market analysis plan and build a website that will engage, and draw in new qualified buyers, patients, clients, customers, fans or whatever your organization prefers to call them.

Schema And Semantic Web Design. We build a semantic profile for your company and structure it in such a way that Google understands that your company is a related authority in your space (niche or industry).
Want To Learn About More About Traverse City?
About Traverse City
Traverse City is the "Cherry Capital of The World." Home of the world famous Cherry Festival. Quite frankly since our owner is from here, he says it's the most beautiful place in the world. Hard to disagree when the summers are so gorgeous.
Some people from a larger city might ask, "whats there to do here?" Well there so many things that you can do. Let's do a quick rundown:
Bit of history of Traverse City:
Traverse City as it is now known was first "discovered" by the Reverend Peter Doughtery in 1839. Reverend Doughtery settled on Old Mission Peninsula. To those of us who know Traverse City as being defined by places like the City Opera House, or Slab Town or Old Town, the original "Traverse City" sure was a long ways away. If you decide to go check out the Old Mission Peninsula make sure you check out The Bad Dog Deli, they have great food and drinks.


Want To Learn About More About Traverse City?
E-Commerce SEO

95%

95%

Content Marketing

93%

93%

Web Development

87%

87%

Social Media

86%

86%

Video Marketing

90%

90%