Producing great content and increasing your rankings in Google often seemed at odds. Now, hear me out before you close this tab. Everyone wants to rank higher in Google, but not everyone is willing to put in the work. To paraphrase the great Ronnie Coleman, "Everyone wants to be a body builder, but nobody wants to lift the heavy weight!".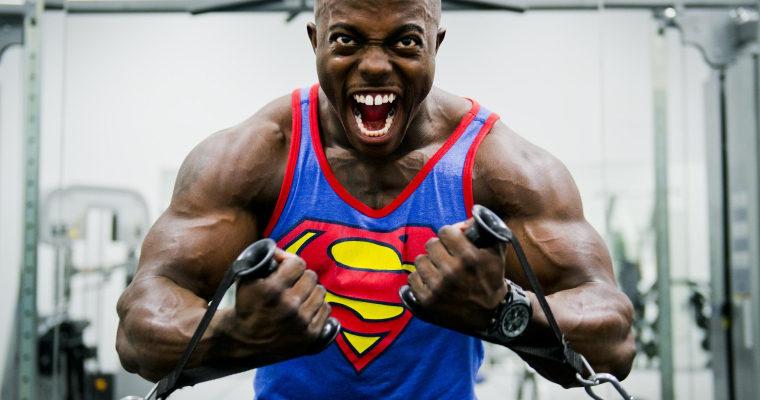 If you are not currently publishing content on a consistent basis, you probably think that content marketing is a headache. I mean, who wants to come up with a content schedule, publish several times a week, and promote it on social media as well as through email outreach? Successful people do! Tim Marose of Hit Me SEO in Maryland had this to say, "Consistency is the key to your online success. If you are writing consistently, and reaching out to other web site owners or social media influencers, you will get more eyes on your page, and thus longer grow your business."
I have had decision-makers ask me,"Can't you just rank me?". Well, yes. But that would involve some gray or black hat techniques that will not be best for the long term viability of your website. Content marketing, and body building have some important things in common. Both require dedication. Both require persistence and consistency- doing many of the same things over and over to get lasting, positive results. .
If you are a consultant, your job is to show the decision-maker that producing valuable content and using outreach to promote that is the way forward to success in Organic SEO. Larger, well-established brands may already have an "authority website".
One of the benefits of having an authority website, is that when you have a new post, it will usually be read and shared by your existing audience. That post can and (most likely) will start ranking in Google. Just look at SEJ, and the posts that are on the front page. Those posts typically have several hundred, to several thousands of social shares and get linked to quite regularly as a trusted authority.
In smaller organizations with less red tape it can be much easier to get the necessary buy in for content marketing. When you have one or two decision makers in a small business, you can pivot and adapt rather quickly to take advantage of new trends. Larger businesses with a board of directors often are much slower moving when changes need to happen.
When working with an outside digital marketing agency or content marketing group, large companies (the established brand) often have a digital marketing coordinator who runs a team of people themselves. Often a consultant will encounter some push back from the in-house group, as no one really likes "handing over" control of the group, or r told there's a better way. But, if everyone works together in these large groups some amazing things can happen. One of the massive benefits of working with an established brand is they often have content creators already on staff.
Content creators can be writers (bloggers) or social media people who produce Instagram and Facebook posts for organic reach and paid ads. They already know the brand's voice and can, with relative ease, take the suggestions of the consultant group to reach a large audience and achieve higher rankings in Google search. If you have not read Kelsey's interview with Mark from Stone Temple you should read it before continuing.
Your Content Is Limited to Your Brand's Reach
You can produce amazing content as a brand. Unless you have a household name and audience already, most people are not going to be following your blog, or social media unless you give them a rock-solid reason to. Even Coca-Cola and other major brands are using influencer marketing to drive traffic and brand awareness (yes different than for specific SEO purposes, but the model still applies). Not all businesses are "sexy" in that they sell something that is trendy or fashionable.
For example, let's try producing some really interesting posts from www.stephensgutters.com about home safety, home design, exterior design like landscaping, interior design etc. Anything that is related to the home is fair game for producing content on this site. You want to do appropriate keyword or topic research, find out what people are searching for in your desired categories. So if you want to do a post on landscaping, then you look at the most popular posts that are ranking for landscaping. See what they did well, emulate what they did well- but improve it. In other words, write an original content piece true to your brand voice that borrows the best of what others are producing then make it a longer, more researched piece of content. Some people call it the skyscraper method.
Do Work! How Content Marketing and SEO Are about Networking
Now, it's time to go to work. After you produce that content piece, you want people to visit it, read it and share it with others… correct? Well, now it's time to network. Just like in the real (non-virtual) world people work with people that they know and like. Go make some friends! This strategy of "making friends" is called "outreach marketing". The point of this outreach is to contact people or businesses that operate a website or blog in a similar space.
You can them "pitch" these potential new friends on why their existing readers would find your article interesting or helpful. These websites may have a resource page so you as the outreach person would pitch them to see if they would be interested in adding your valuable content to their resource page. The blog or site can also choose to write their own post highlighting the value of your content and link back to it, or some sites or blogs will actually let you guest post on their website or blog.
Why would they let you guest blog on their site? Well as long as the content is value adding it saves them from having to write content themselves! Think of all the major publishing sites that we get our news from including SEJ. They have staff writers but they also have lots of "contributors" who write on behalf of the publishing site.
So, let's say after your outreach that you land a few guest posts, or resource page links. The websites you networked with, ended up sending traffic to your site, which is a ranking factor, plus you earned links to your content piece! Those links will (as long as they are healthy websites) most likely help you rank higher in Google search. There are on page SEO factors that will come into play in determining whether you move up the SERPS. Things like H1's, Title Tags, and anchor text will contribute to how quickly your site moves up the SERPS.
Provide Value First: Content Marketing for SEO Results
Many of the small businesses that I work with do not really care how many guest posts we landed or how many emails we sent. What they really want to see is that we are publishing great content, that we are reaching out to influencers, and that these efforts are yielding in increase in sales and Google rankings. That is what most companies hire an "SEO" or "Content Marketing Agency" for to begin with.
Once business owners understand that publishing great content, doing correct On Page SEO, and reaching out to others to cite you (earning a link) is really the way forward to increasing their visibility in Google, they are typically game. Many owners want the content developed by a content marketing company as it is often easier to have someone else do the creating and promoting so the owner can focus on running their business. Content Marketing and providing value first is often the way forward for any business regardless of size.
Goal of SEO-Rank Higher-Goal of Content Marketing….?
The simple fact of the matter is you still need links to rank for most keywords worth ranking for. If your website has enough authority already you may just need to optimize your internal links to rank better. However, if you are like most websites, you will need new links from other websites. Content marketing (with outreach) is simply the best way to get on topic relevant links in a white hat method. Content Marketing therefore is SEO.
In summary, when it comes to effective SEO, consistent, relevant, high quality content marketing are the weights that will produce the "muscle" you both want and need.
Image Credits
Featured Image: pixabay.com
In-post Photo: pixabay.com