Rank Your Addiction Treatment Center in Google Maps
MasterMindSEO is committed to making good businesses great, using a variety of tools and methods such as lead generation, content marketing, and SEO.
Right now, one of the best tools for businesses is the Google Maps marketing platform called Google Business Profile SEO or GBP. MasterMindSEO teaches business owners how to optimize their GBP in order to get the best results, increase their revenue, and get ahead of the competition.
Google Business Profile SEO is what controls local search results on the Google Maps platform. It is also what controls search results for Google Assistant and the Google search engine. Read on addiction treatment center SEO. With the vast majority of customers using Google to look up businesses, products, and services before making contact, setting up and optimizing Google Maps information has never been more important.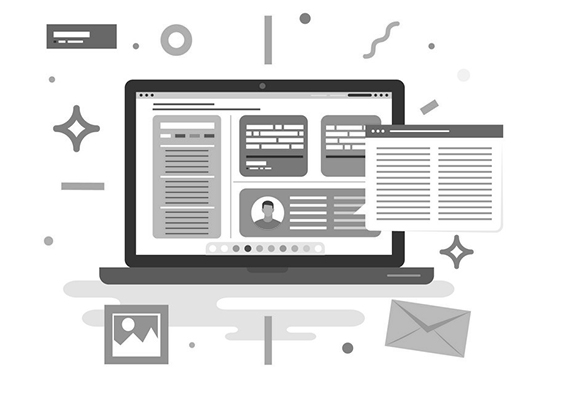 The Impact and Importance of GBP
According to Google, 4 out of 5 consumers use search engines to research local businesses. Almost 70 percent of these searches are done on mobile devices. Eight percent of consumers who look up local businesses on their mobile device end up calling or visiting the shop within 24 hours.
Furthermore, 61 percent of all local searches lead to a purchase, especially if they find the product on their mobile phone search engine.
Consumers are more likely to check out the top three search results presented to them by Google. Google displays the best search results based on consumer proximity and distance. This means if a customer searches for a product or service nearby, they will most likely do business with the first few results that pop up on their device.
Google Business Profile SEO, also known as GBP, is a service provided by Google that allows customers to view local establishments. With GBP, businesses can keep their info updated so that people doing local searches can easily find and connect with them. It also allows them to manage what customers see when they look up the business.
Google Maps SEO experts such as MasterMindSEO helps businesses optimize their GBP.
Google is continuously upgrading its Google Maps platform. Right now, it allows business owners to fully customize the way their business is presented to the public. Taking advantage of these new tools can help you take the company to the next level.
But this is not just a tool that helps businesses get ahead—it also helps them stay afloat. With the constantly evolving technological landscape, it is very easy for businesses to get left behind if they do not adapt to the changes. Most businesses are using these tools nowadays, especially in this era of modern technology. To survive, businesses need to incorporate these new techniques into their business plan. And to thrive, they need to optimize their GBP and make sure they are doing it right.
Google Business Profile SEO makes all the necessary contact information more accessible to potential clients. It increases website visibility. Some companies even depend solely on GBP for their entire business. There is no reason not to invest in Google Maps marketing and SEO for rehab centers.
And if a business can't adapt to new trends, it will not be able to sustain itself in the long run. Simple optimization of GBP ensures constant flow of new and repeat customers.
There are many how-to guides on how to optimize a business's GBP profile. But it all boils down to providing great content, customizing and updating the website to make it more mobile-friendly, displaying your community connections, and making sure all the necessary contact details are there.
A few years ago, most businesses did nothing to optimize for local search. They mostly ignored Google Business Profile SEO. But the landscape has shifted. Today, companies all compete to end up on top of Google search results.
Whichever company comes up first in local pack search results gets the lion's share of customers. We can place emphasis on "lion's share" here because it's not just a simple 2 percent or 5 percent share. This is a 30 percent market share, and it is achieved by simply showing up on top of the search results. Because of this potentially large increase in revenue, every business is gunning for that top spot in their respective niches, and it is increasingly difficult to do it with how competitive the market is.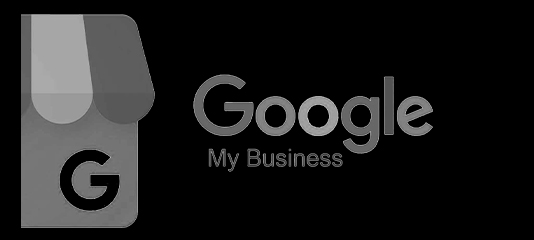 Depending on the type of customer you are targeting, the business may even get an even bigger revenue boost. For example, if customers need help quickly, they are more likely to search for local businesses: this means locksmiths, plumbers, door repair services, doctors, lawyers, drug rehab centers, electricians, mortgage brokers, and contractors of all types greatly benefit from GBP.
These customers are most likely to search on their mobile phones and contact the businesses they see as soon as they see it there.
Nowadays, a Google Maps Marketing Company like MasterMindSEO is not only an investment, but a need. It is comparable to a utility bill. It is your direct line to your customers. Adapting to this new tool by working with Google Maps marketing companies is very important because it is hard to do everything on your own. Just like how businesses depend on their clients, their employees, and investors, they should also depend on services that can take their company to the next level.
A business that has optimized their Google Business Profile SEO can generate more revenue. This can be done with a solid Google Maps Marketing strategy and a proper plan of approach. This will result in more customers searching for your type of business in your local area, and this means they will find you before your competitors.
However, it is impossible to rank near the top if you don't know what you are doing. A Google Maps Marketing Company like MasterMindSEO will be able to lead the way, especially since it's more than just ranking higher, but dominating a competitive niche.
MasterMindSEO can provide the knowledge, resources, and support that business owners need to properly optimize their GBP profile and improve their Google Maps Rankings.
Addiction Treatment Content Marketing
Campaigns may fail despite having a good Google Maps SEO and improved Google Maps ranking—and it's because the company could not convert. People visit the site, learn about the product or service, and were still unconvinced, so they ended up closing the tab and taking their business somewhere else.
All the traffic the business receives from ranking on Google Maps converts at a much higher rate than any other. Your presence on the map ensures that consumers trust you as a business establishment that can serve their needs. This means the business owner should ensure that the website is optimized as well.
Google Business Profile SEO is one of the most effective ways of getting new traffic, phone calls, and customers walking into your place. GBP is one of the most potent tools to generate revenue. And it happens very quickly too. Websites see a drastic increase in traffic in a matter of hours after being correctly created.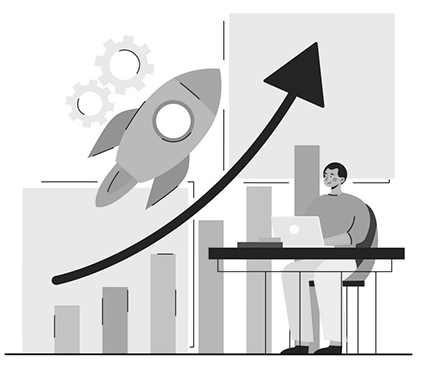 Google Maps SEO appears organically at the top of organic results. Businesses should therefore try to be displayed on those three spots. Tapping on the amazing resource that is Google Maps marketing is one of the best ways to accomplish this.
Creating Brand Awareness and
Increasing Customer Loyalty
In this day and age, social proof is everything for a business. This is especially true for companies that cater to consumers within a community. It's the digital version of word-of-mouth.
With social proof, brands can earn the trust of their clients. Google Maps marketing ensures this by providing a platform that customers can trust. Consumers can leave reviews and rank your site accordingly—so this is where optimizing your products and services comes in.
Consumer reviews may also hurt a business, so it's a double edged sword. However, proper reputation management is also part of any respectable Google Maps Marketing Company's strategies. Besides, offering an excellent product and a great service should always result in good reviews that drown out the few negative ones. At the same time, with a great product, customers will not hesitate to leave great reviews.
Google Maps SEO: What You Need to Consider
When it comes to SEO for Google Maps, proximity plays a huge role. That is because search results are always displayed prioritizing whatever is nearest to the person doing the searching, as long as it fits with the query.
So if a customer wants to get groceries and they search for a grocery store on their Maps app, they will mostly be shown a list sorted out by Google based on proximity to their current location. This is a core component of the service they provide.
Right after location, a company's rank is considered. Because not everyone has location data sharing enabled, this could be a big deal. It is also important because some people use a fixed position instead of a current location. In instances where real time positioning is not available, the Google Maps platform goes down a step on its priority scale and fetches results based on other criteria, such as rank.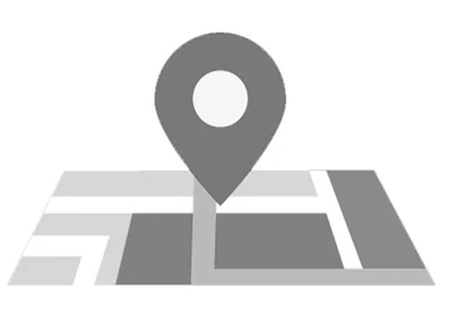 If your business ranks highly, then it will automatically come up on the search list despite not being the closest establishment.
Google Maps ranking algorithms are also constantly being optimized to improve results quality for the platforms' users, just as in any other type of SEO.
Once the algorithm has accounted for the user's current location and the business' rank, it turns to consider reviews. This stands as a subjective reflection of quality based on star ratings. While customer testimonials vary widely across different client experiences, they are still valuable. In fact, they are one of the main reasons why optimizing Google Business Profile SEO is so important.
For this third factor in the Google Maps algorithm, there is no way to "game" these ratings in any valuable way. It is not worth it because it can only get you in trouble with Google. The best way to influence these reviews is by organically providing better products, services, and customer experiences.
Customers will find out first-hand if your business does not deliver good services and leave poor reviews anyway, so it's best to try and earn good reviews with good services instead.
Providing quality services will improve these ratings organically on its own.
Optimizing Your Google My Business Listing
Most people have become accustomed to searching for businesses or services they need using the Google Maps platform. It has become second nature for most consumers to check products and services online before making that next step.
Google Maps marketing provides a reliable alternative to inbound marketing because it creates a platform full of people who are directly looking for products and services to purchase. Overselling them is not a concern because these people are looking for the best option there is. They want to be sold to.
Using Google Maps marketing also feels organic for customers, because they don't even realize that they are being presented many different options. They only pay attention to the first three options and then choose from those.
Google Maps SEO is all about landing that top spot, when and where it matters most.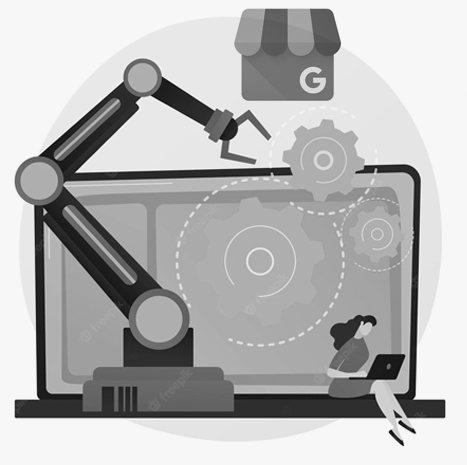 This is where it differs from inbound marketing. While this method still works, it comes with a lot of hurdles. Business owners might not have the time to walk their would-be customers through their buyer's journey so that they eventually buy what they are selling.
With Google Maps SEO, the top businesses are prominently and professionally displayed in local searches so that people who are ready to buy can see them. Buyers can just contact the business and access products and services they need whenever the need arises.
Local SEO and Google Maps rankings are becoming more vital by the second, and so proper GBP optimization is necessary.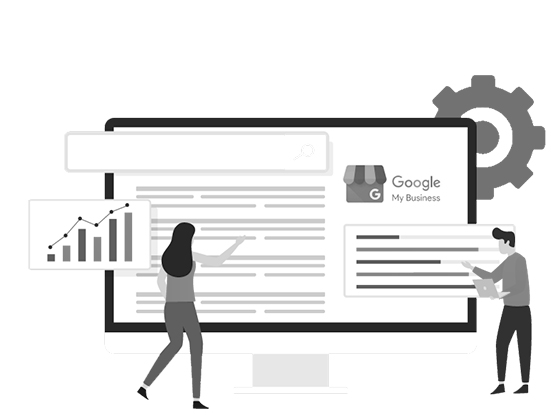 Creating a Google My Business Listing
You cannot optimize your Google Business Profile SEO if there is nothing to optimize in the first place. To keep all that potential from going to waste, you need to create a listing. This is the first step towards benefiting from GBP optimization and Google Maps marketing.
Sign in to the Google account you want to use to manage your Google My Business SEO strategy from. You may also go to the Google My Business page directly. Once you are there, you can click on the start now button and just log in.
There you will see a screen asking for your business' name. Simply fill it and click next. Then you will see the address information section, which you should fill out as accurately and as detailed as possible.
Note that the checkbox marked by a truck icon applies for service-area type of businesses that serve customers at locations on top of the business' address. Checking this box enables another checkbox that says "Hide my address (it's not a store)". Only check this one if you do not serve clients on your business address. Otherwise, make sure to keep it unchecked or else your address will be hidden.
Afterwards you will be prompted to choose a category for your business. Pay close attention and try to be as accurate as you can. Find the category that most closely reflects your business. This will inform Google of the kind of services you provide. By extension, it will tell them what type of customer you are hoping to connect with. Use this as an opportunity to optimize your GBP profile. This is a crucial piece of strategy that helps you get your business in front of the right people.
Click 'Next' and you are almost done. The last step is to provide additional contact information, namely your phone number and your website's URL.
Verifying your Google My Business Listing
Once you have created your GBP account, it is important to verify it. This is a vital part of your Google Business Profile SEO process as it proves to Google that this is indeed your business.
You will be given a few choices in order to verify your account, and you can decide which one suits you best. Some businesses are eligible to be verified via phone code. This makes the process a lot easier and more straightforward. If your business is eligible to be verified this way, it will be there when you click "Verify Location". Choosing this option means you will verify the account using your phone, so make sure you have it in close proximity. Ideally, business owners should use their business' phone so they have immediate access to it.
Expect to receive the verification code within moments from choosing this option. Once you have the code, simply enter the verification code and you are done.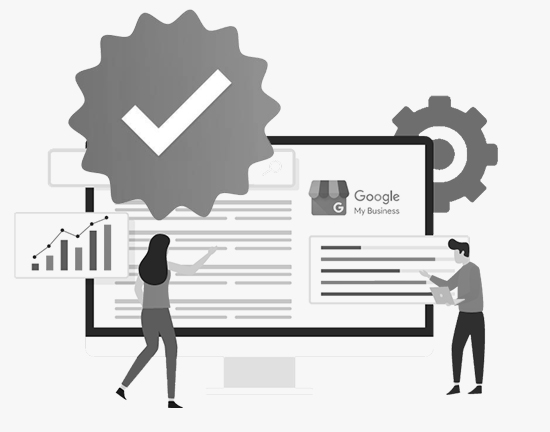 Another option is to verify via email, and it works in much the same way as confirmation by phone. Some businesses are eligible. Choose an email you have access to, preferably your business email, because your verification code will be sent there. Just click on the verify button and enter the code once you have received the email.
If you are not eligible for either of those methods, or if you just prefer it, you can have it verified via snail mail. Regular mail verification is pretty straightforward, but it may take a while. Make sure that the address you displayed is correct, and edit it before requesting your postcard if it isn't. Afterwards, click "send postcard".
The postcard might actually take 14 days to arrive, so remain patient. Do not edit your business name, address, category, or request a new postcard in the interim.
Once you have received your postcard, you can log back into your Google Maps Platform, click "Verify Location" from the menu, and then the "Verify Now" button. Enter the 5-digit code from the postcard and click Submit.
For those who have already verified their business' website with Google Search Console, an option to instantly verify a business' listing might appear among the options. Just make sure that you are logged in with the same Google account you use on search console. It is important to note that some business categories are not eligible for this verification method, even if they had already verified a website in search console.
Remember to provide complete and correct information. Many business owners make simple mistakes when filling up forms and the impact is much bigger than they realize. Putting in the wrong contact details, for example, will prevent customers from reaching you. This is a huge waste, especially if they are actually interested in doing business with you. They might not try to contact you again, as it appears unprofessional. A lot of business owners make small errors in their contact information. This gives the rest of the competition an edge over them. MasterMindSEO encourages business owners to double check or triple check their information.
Every single piece of data available from your business profile helps customers get in touch with you. TO make things more convenient for them, all of your business' information is neatly organized in a single location. Therefore, the more information business owners provide Google, the more accurately the Google Maps platform can assess precisely what it is they do. This leads to better matches, high value interactions, better ranking results, and more revenue in the long run. You will be able to find clients who might be after the product or service you are offering.
Think of it this way: more information means better ranking.
Failing to fill out this information also exposes the business to griefing. People can take advantage of this and fill them out with misinformation using Google's "Suggest an Edit" or "Answer a Quick Question" functions. This represents a potential vulnerability that could have easily been avoided.
Here are a few sections to pay extra attention to: business description, service area, schedule, and services.
To optimize your Google My Business efforts, make sure you provide as much information as you possibly can. Also keep this information updated as you change certain aspects of your service over time.
Google My Business Photos
Setting the right photos for your GBP profile is a good way to help potential customers to visualize your products, services, etc. From these photos, they m y decide whether or not to do business with you. Again, in this day and age, your social profile is very important to your brand.
Businesses with photos receive 42 percent more requests for driving directions to their locations. They also enjoy 32 percent more clicks through to their websites than those businesses that don't have pictures. Humans are visual creatures. It is also much easier for people to trust an establishment that they can see. They know what your building looks like, what the products look like, etc.
Therefore, having professional-looking photos of your business in your GBP profile is a big deal. Having photos is better than not having photos. But having great photos is even better because it increases your chances of converting a client.
It may not seem like it at first, but having professional photos is a big deal.
This also applies to the cover photo of your business in the GBP profile. For the purposes of optimization, your business' cover photo serves as an essential piece. It is the centerpiece of your listing. Select one that you feel showcases the best side of your company. It establishes your brand with a single photo, so choose it strategically. If it feels entirely on brand with your corporate image, people are more likely to trust you.
For your GBP profile photo, try to use pictures with a minimum resolution of 720 x 720 pixels. Stick with JPG or PNG files as they take less time to load. Google recommends three pictures of exteriors, interiors, employees, rooms, and staff.
Google also recommends that you include one image per common area, one per product, and one per service you provide.
Last but not the least, make sure you add an appropriate video for your Google Business Profile SEO. Other companies may say this is optional, but for business owners who want to optimize their Google Maps marketing, this is one way to take it to another level.
MasterMindSEO recommends adding a GBP video so that the company doesn't miss out on a golden marketing opportunity.
As the internet becomes more audiovisual, people are looking for things that can catch their eye. If your GBP profile is able to attract their attention and keep it, then they will not hesitate to buy from you. Higher bandwidths and connection speeds even on mobile devices allow for seamless integration of video content. There is no reason not to have a featured video on your listing.
Another benefit of having a video for your Google Business Profile SEO is that users are far more likely to share and like video content. The more they share the video, the more eyes it will attract—the more you can earn from it.
Create a promotional video that showcases the business, its products, and its people. The GBP profile is the perfect place to put it. Keep the video interesting and informative to get the best results. If you don't have one yet, consider investing in one—also professionally made. But if you do not have the resources for a professional video at the moment, go and shoot one yourself. Make it look professional, and make sure it shows your business in its best light.
Still, if you can invest in a professional video along the line, go for it. The business will grow over time, and continuously upgrading your GBP profile is a good way to showcase this growth.
If the business owner chooses to shoot the video themselves, they need to keep it at 30 seconds or shorter so that viewers are inclined to watch the whole thing. Any longer than that and they will certainly get bored. The promotional video needs to be concise, informative, and to the point.
Keep the video file at 100 MB or smaller, but try to use 720p resolution.
Google My Business Insights
Once you have optimized your profile, it is time to track your progress by looking at your stats. Google Business Profile SEO Insights or GBP Insights gives you a lot of significant information on how your profile is performing. It also tells you about what particular elements visitors respond to.
MasterMindSEO helps you keep track of these stats so you never have to worry about it. But business owners should feel free to stay updated by paying attention.
Insights is a GBP platform that gives you analytics, which can be viewed by week, month, or quarter.
It presents useful stats that companies should keep an eye on such as photo views, phone calls, customer actions, how customers found your business, etc.
To view these stats, just select Insights on your Google Business Profile SEO dashboard. You can also download the reports going back up to eighteen months.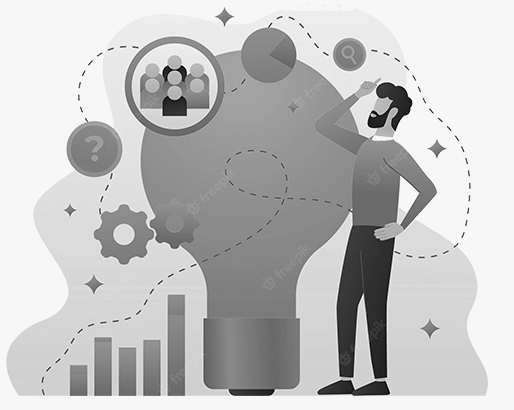 Google My Business Optimization and Benefits
Now we have covered most of the basics that every business owner needs to know. There are still advanced tools, tips, and techniques that can further help companies step up their game. Working with MasterMindSEO allows the business owner to not only adapt to the shifting business landscape, but also take advantage of the technological advancements of this era.
With GBP optimization, your business will not just survive, but thrive in a highly competitive market.
The benefits of these new programs are self-evident. They increase the number of walk-in visits. Presence in Google Maps, on top of proper local SEO, has already proven to create a positive impact on the amount of foot traffic you receive.
Google My Business leads to more calls and more leads. Optimizing your GBP profile means generating more leads. Local search ads can be set up to include a call option using the phone number featured on your Google Business Profile SEO. This acts as a one-two combo: you get more customers inquiring for your business, and you get an increase in phone leads.
GBP also allows businesses to provide more information at a glance. Not only does this inform customers of everything they need to know—it also establishes trust. Appearing in Google Maps makes the business more trustworthy in the eyes of customers.
Set up or update your Google Business Profile SEO listing and make use of it. Keep track of statistics. Update and upgrade the profile as your business evolves. Work with the experts today. Work with MasterMindSEO and learn more about the advanced techniques and methods you can use to take your business to even greater heights.