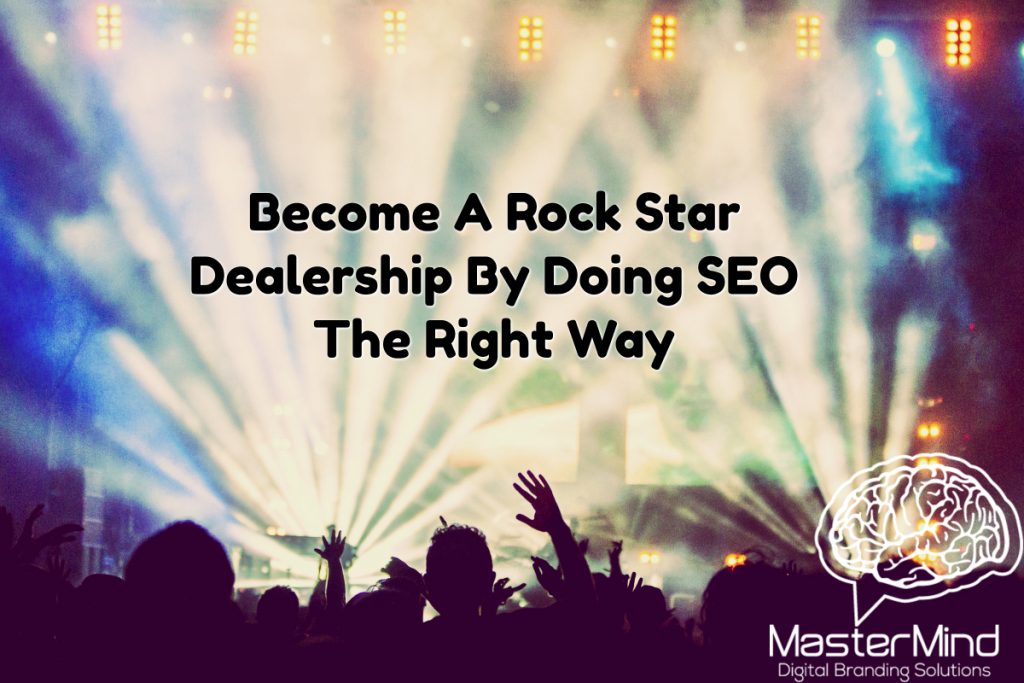 Make sure you have a GMB verified listing- If you do not have a Google My Business verified Listing then. You need to start by claiming your business, which will allow it to show up in The Map Rankings with the little Pin and driving directions as well as a "Call Now" Button on mobile search. This will help car buyers find your business.
Optimize the GMB with images. Add real shots of your dealership and staff. Max out each category of indoor, outdoor and other categories.
Solicit Reviews. Review are what give the "STARS" appearance when you see results in Google. Those stars are the result of schema markup and are a really great way to increase conversion and clicks. So get those reviews!
Optimize your website with proper on page SEO.  Use descriptive Terms and language to really tell the visitor what your site is about.  Use Images, and Include a video. Videos increase time on site, which is a nice ranking factor.
Build industry, or locally relevant content.  Make is useful and actionable. Become a resource for your local community and industry. Put out blog posts and social media shares that are engaging and that people can find really valuable. Not just a 200 word blurb every other month.  Develop a really strong publishing strategy and watch your email list and social shares and likes skyrocket.
We hope you enjoyed our Best Practices For SEO and how it relates specifically for the local automotive dealer.